Welcome to one of Vermont's sweetest multi-use trail networks. The Riders' 45+ miles of trails link and loop throughout the Mad River Valley, connecting our special places with fun sustainable biking, hiking, skiing and snowshoeing routes for all abilities, including the beginner-friendly and expert-fun Blueberry Lake trails in the Green Mountain National Forest, classic technical trails at Eurich Pond, Chase Brook Town Forest, Camel's Hump and Phen Basin State Forests and new flowy classics starting at Lareau Farm.
The Mad River Riders are a founding Vermont Mountain Bike Association chapter and have official partnerships with; the USFS-Green Mountain National Forest, VT-Forests, Parks & Recreation, the towns of Duxbury, Fayston, Moretown, Waitsfield, and Warren, the Mad River Valley Recreation District, the Mad River Valley Trails Collaborative, the Catamount Trail Association, Mad River Path Association, VAST, the Vermont Land Trust, Trust for Public Land and numerous private landowners. This is one of the broadest coalitions of land manager/owners, conservation groups and public recreation organizations in Vermont and the US. We are also humbled to share a healthy working landscape with farming, lodging, food&beverage, forestry and other uses.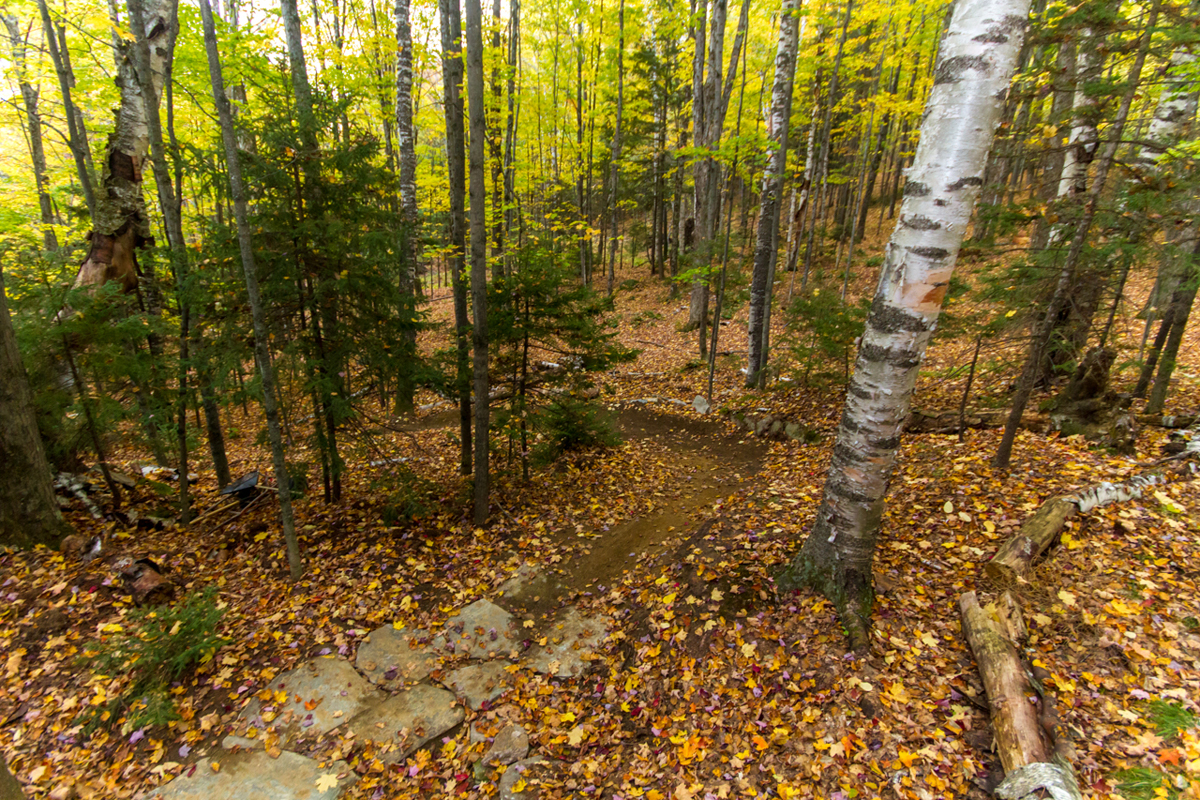 Through these collaborations, we are able to steward the largest multi-use trail network in the MRV, with new trail building every season to better connect the existing systems and our community centers. We are also part of the VMBA Velomont project group and the VT Hut Association, working to link from Killington to Stowe, through Killington Mountain Bike Club, Green Mountain Trails, Rochester and Randolph Area Sport Trails Association, MRR, Waterbury Area Trails Association and the Stowe Trails Partnership networks.
Please become a member, volunteer your time and join our email list to learn more about the trails, events, rides, and building and maintenance projects. Help support our trail building and stewardship work. Donate today.